Plumber in Albany
When you need a local Albany plumber, there's no time to lose. Fortunately, the experts at (518) Plumber are committed to providing effective, affordable emergency service 24 hours a day, 7 days a week. As a homeowner, the last thing you want is a major plumbing problem on your hands that you're not equipped to handle; that's where we come in. (518) Plumber offers a full range of general plumbing services designed to suit your needs. We're committed to providing honest, professional and affordable service on every job we handle, large or small, and we want to do the same for you.
Don't mess around with do-it-yourself plumbing techniques when our professional, courteous plumbing experts can provide solutions for all of your predicaments. Whether you're looking for installation of new water heaters, plumbing fixtures, or pumps, or you just need emergency service to get your drain unclogged, leaky pipes fixed or toilet running again, we handle it all.
The next time you find yourself in the market for an Albany plumber, don't waste your valuable time and money on fly-by-night services that offer great deals and huge promises but almost always fail to deliver. At (518) Plumber, we take the guesswork out of your plumbing needs. Call us today to learn more about the variety of plumbing services we offer, or to schedule a house call. For service that you can count on, just dial PLUMBER anywhere within the 518 area code!
Why Choose Us?
24/7 Emergency Service
100% Satisfaction Guaranteed
BBB Member
Locally Owned and Operated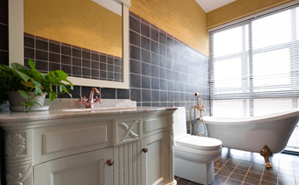 Contact Us Today!
Please fill out the form below or for an immediate response, call us today at
(518) Plu-mber
          758-6237
Call Today! JUST DIAL PLUMBER (within the 518 area code)!
(518) Plu-mber
         758-6237